Remote

 

by

 

Default

 
We're not fully remote because some of us want to be in an office most days. We're just remote with an office option.
Share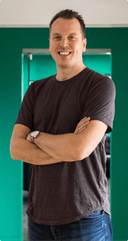 By Ryan Schmidt
We're remote with an office. Most of us work from home most days. There were 2 people here today and last Friday there were 6. Some of us come in sometimes. There are people in the office most days and it's usually different people.
These are all ways to say that we're remote by default. We're not hybrid because we don't require… anything. We can't say we're fully remote because some of us want to be at HQ most days. Remote by default means we're remote but with an office option.
This year hasn't just been our best year ever (we've always been able to say that), it's also been our largest improvement over the previous year. We can chalk that up to a lot of different things but what we know for sure is that working remotely has no negative impact on our ability to build incredible sites and apps.
While this isn't a surprising change, I think it's an important one to note as I expect our next many hires to be well outside of our HQ area.