Our

 

Project

 

Tools

 

in

 

2022

 
We stopped looking for a one size fits all project management tool ten years ago. Here's the list of tools we use for every project.
Share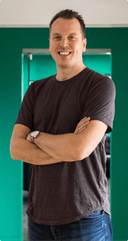 By Ryan Schmidt
Many are looking for one project management tool that does it all. I've written about our modular project management style in the past but here I go again.
Any solution that manages every aspect of the project management cycle must force you to adapt a certain style. That sounds horrible so here's what we use:
Toggl for time tracking
We track every hour (if not for billing, for our own information) so it needs to be super easy. Toggl is the best I've found because it provides really helpful reporting and an app or browser extension for every device you could need.
Dollar Dash for making dollars (invoices)
Invoicing sucks so we built a tool that syncs our time entries to QuickBooks Online for invoicing and project margin. It's an incredibly useful tool that we'll likely offer as a product in the near future. Stay tuned!
Basecamp for high level details & communication
With Basecamp, we can add people to a project without forwarding emails to catch them up. It comes with a few tools that we like such as the calendar and todos for the client.
Trello for all of our project tasks
We don't invite clients to our boards but instead bubble our weekly status updates to them via Basecamp. Our Trello boards are our secret sauce. Our Fire Starter WordPress board is 70 cards (as of today) that we believe must be done or at least considered for any WordPress website.
Slack for real time conversation
We use Slack internally more than face to face conversation but also to connect to our partner organizations to help with project discussions because meetings are bad.
BugHerd for all QA
A magical tool that's improved the QA phase of each project. Just view the site, spot an issue, click to add a comment. Nothing else. BugHerd takes a screenshot, saves your device info, and gives us a thread to discuss it on a kanban style board.
Have a cool project for us to manage (and build)? Reach out and let's chat.